Fast Service for Roadworthy Certificate in Melbourne
If you're planning to sell your vehicle or get it re-registered, you would need to obtain a roadworthy certificate, which states that your vehicle has passed the safety inspection test. To receive a roadworthy certificate for your vehicle, drive over to Berwick Enterprise Automotive right away. We provide complete roadworthy inspections and issue the certificate for car owners in Melbourne and the surrounding areas.
Since a roadworthy certificate is needed to ensure that your vehicle can be driven safely on the roads of Victoria, it needs to be done with precision and care. From the braking system to seats and seat belts, our licensed technicians will inspect if all the parts of your vehicle comply with the safety standards before issuing the certificate.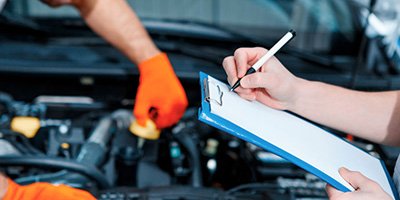 A Roadworthy Inspection usually covers the following:
Wheels and Tyres

Steering, Suspension and Braking Systems

Seats and Seat Belts

Lamps and Reflectors

Windscreen and Windows

Wipers and Washers

Other Safety-Related items on the Body, Chassis or Engine
If your vehicle does not pass the test, you don't have to worry – we'll do all the necessary repairs and use genuine, new parts to replace the old parts of your vehicle. Moreover, if the repairs are completed within the next seven days, we can re-inspect your vehicle for road-worthiness at no additional charge.
We aim to ensure that your vehicle is of the highest standard when it comes to performance and safety. Since our roadworthy inspections cover only the safety aspect of your vehicle, you can schedule an appointment with us for a comprehensive inspection of your vehicle.
Get timely roadworthy inspections for your vehicle from authorized and licensed technicians. Book an appointment with us by calling us on 03 9769 9688.
Call us on (03) 9769 9688 and book an appointment today.