First-Class 4WD Servicing in Melbourne
We are the reputed 4WD Mechanic shop in Berwick owing to our dedication and persistent efforts to solve all the problems occurring in 4WDs accurately.
Our mechanics are trained in diagnosing and rectifying the issues affecting the various parts and accessories of four-wheel drive vehicles. We perform all kinds of repairs and replacements as well as routine maintenance for different makes and models of 4WDs.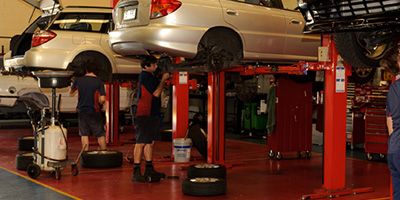 Our services for 4WDs include:
Brake Repairs

Clutch Repairs

Tyre Replacement

Wheel Alignment

Engine Tuning

Battery Replacement

Exhaust System

Manual Transmission

Automatic Transmission

Logbook Servicing

Roadworthy Certificate

And Much More
As a 4WD mechanic serving Officer, Guys Hill, Cranbourne, Harkaway, and other parts of Melbourne, we make sure that your vehicle runs smoothly on the road, and your driving experience becomes pleasurable.
Call us on (03) 9769 9688 and book an appointment today.